Shopping Cart
Your Cart is Empty
Thank you for your business!
You should be receiving an order confirmation from Paypal shortly.
Exit Shopping Cart
Commonly utilized in the insurance and music industries, residual income is earned when someone does the work once and is paid over and over again for that work done. EXIT Realty has introduced the concept of single-level residual income to the real estate industry and with the EXIT Formula, now everyone in the Corporation can receive a "piece of the action" for helping to build EXIT through a process known as sponsoring.

10% Sponsoring Residuals
When a salesperson is introduced to management and recruited into EXIT, each transaction that they close generates a bonus equivalent to 10% of the gross commissions earned by the recruit, payable to the individual who sponsored them into the company. The bonus is paid via EXIT's head office and not subtracted from the new recruit's commissions . It continues perpetually for as long as the new recruit stays with EXIT and generates sales.
7% Retirement Residuals
Should an EXIT salesperson decide to take a break or retire from selling real estate, his or her 10% sponsoring bonuses convert to 7% retirement residuals. The retiring salesperson retains the privilege of enhancing his or her income while in retirement by continuing to sponsor salespeople into the company.
5% Beneficiary Residuals
Should something happen to you, the 10% sponsoring bonuses or 7% retirement residuals convert to 5% beneficiary benefits providing added security for your family.
The more people you sponsor into EXIT, the more you can increase your residual income. EXIT Realty annually pays out many millions of dollars in residual bonus checks as a perpetual "thank you" for helping to build the company.
And all this, with NO DESK FEES!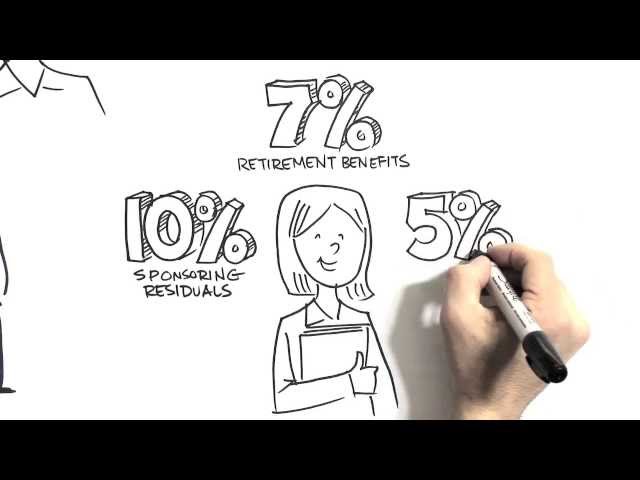 What are the chances of you having $1 Million in your bank account doing what you're presently doing? All over the U.S. and Canada, real estate professionals have discovered a third income stream in addition to taking listings and making sales, called "sponsoring", that fills the gaps between closings and gives them a financial future that has never existed in real estate before. Could you do anything with that?
Rookie or top-producing veteran, no matter where you are in your real estate career, EXIT Realty's training can take you to the next level and beyond. Great agents are trained.
/