Shopping Cart
Your Cart is Empty
Thank you for your business!
You should be receiving an order confirmation from Paypal shortly.
Exit Shopping Cart
Sellers - Why List with Us?
Click this text to start editing. This block is a basic combination of a title and a paragraph. Use it to welcome visitors to your website, or explain a product or service without using an image. Try keeping the paragraph short and breaking off the text-only areas of your page to keep your website interesting to visitors.
Before you sell your home
Putting your home on the market isn't as simple as

placing a FOR SALE sign in the yard
There are several steps to take prior to listing your home
that will make the transaction smoother and quicker
one Hire a Real Estate professional
I t may be tempting to try and sell your own home to avoid paying sales commission, but selling your own home is a
full time job in itself. As real estate professionals we can recommend the best listing price, provide current local market insight, market your home effectively and organize showings of your home. We are also aware of what buyers in the area are looking for
two Let it go
It is time to think of your home as a house and your house it is a product for sale Prepare to let go of any emotional attachment and make plans to take your memories with you.
three Make repairs ahead of time
A long "honey do" list of repairs is a major put off for most buyers who may choose another house rather than deal with the headache of fixing up your home
four Set the stage to sell
Curb appeal and first impressions are valuable assets when selling your home. Clear and tidy the yard and maintain the landscape to welcome visitors. As part of our service to sellers, Tamara is an ASP (Accredited Staging Professional) and can provide guidance with the staging of the interior and exterior.
five Price it right
The original asking price of your home has a huge impact on the ultimate sales price. If you price to high, buyers will look for better values and your home will remain on the market longer. The longer your home is on the market, the less desirable it becomes to buyers – even if you eventually lower your asking price –because most buyers will avoid a home that others are avoiding
For low cost ideas to update your home in preparation to sell call us today
Setting the stage to SELL!
We stage houses not only for the benefit of the buyers, with whom we want to create a positive image, but also their realtors to make a good impression as they may think of other buyers they would also like to show the property to. Staging a house for sale is very visual It is all about presentation and aims to make things pleasing to the eye Buyers have to mentally "move in" to your home in order to buy it
Location, Price and Staging It is important to note that buyers determine how much a product will sell for. Most sellers believe that they set the price for their home when they sell it but actually it is the marketplace that sets the price. A property is only worth what a buyer is willing to pay for it. A house really has two buyers, one is the buyer who eventually purchases the house and the other is the seller who must continue buying the property by paying the mortgage until it sells. Most sellers would never want to buy back their house for the price they are asking because they paid so much less than that when they bought it in the first place. Yet as long as a house sits on the market, for whatever price, without a buyer coming forward the seller will continue buying the house until someone agrees to take their place.
Get in the mind set to SELL!
Before you put your house on the market make sure that you really want to sell.
You must begin to think of your home as a house and your house is a product for sale.
It is time to let go of any emotional attachment and make plans to take your memories with you.
Like the sale of any other product we want buyers to be attracted to your house because it shows better than the competition. Give us a call
The way you live in your home and the way you sell your house are two different things
So let's get to work staging your "HOUSE FOR SALE"
Staging your home...
…is living with less around, put away extra things, throw pillows, afghans etc.
…is using items, accessories and furniture in different ways
…is decluttering the house and property. You're moving anyway, so why not start packing?
…is about the colors you use inside and out
…is about being committed to getting your house "ready" to SELL!
…is clearing rooms so that buyers can envision themselves living there with their family and their stuff
…is about selling your house not your things
…is cleaning, a clean house is more appealing to buyers
…make sure all light fixtures work properly. Replace broken switches, burned out bulbs, increase wattage in hallways and corners. Turn on lamps in dark corners.
…pack up all valuables, collections, and books.
…remove family photos, buyers want to envision their family in this space. Remove magnets, photos and artwork from the fridge
… Reduce the number of pieces of artwork in a room to one large one or a small grouping of three
…to make a room look more spacious consider removing a chair or a large piece of furniture
…repair anything that is broken; it shows that your home is well cared for
…carports should be cleaned out completely and garages should be swept and organized
…walkways and driveways should be clear; sweep away leaves or remove snow
…replace missing handles or knobs on cabinets or appliances
…hide wastepaper baskets/garbage cans
…trim hedges, bushes and trees so buyers can drive by and see the house
Sellers check out our Smart Sign Technology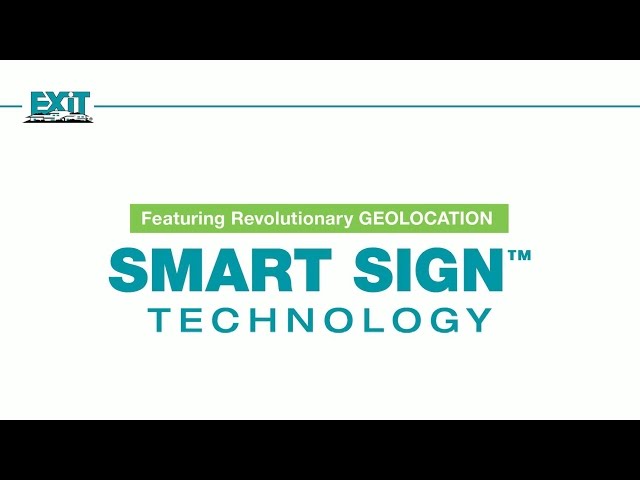 Buyers assume that a clean house is well cared for. Many

buyers will walk out of a dirty house without even considering
what is underneath the dirt because they feel so uncomfortable.
These days we all lead such busy that we often don't even see
the dirt. But when selling your house it will show better to
buyers if it is white glove test clean!
Don't forget to clean…
Baseboards

Blades of ceiling fans

Inside and outside of tubs

Exhaust hood above the stove

Bathroom exhaust fans

Cold air returns

Top of refrigerator and stove

Wipe away cobwebs in corners of ceiling

Deep clean bathrooms till they shine

Shampoo carpets

Windows

Under furniture

Recipes for homemade & environmentally friendly cleaning products
WINDOW CLEANER
1/4-1/2 teaspoon liquid detergent
3 tablespoons vinegar
2 cups water
Spray bottle put all the ingredients into a spray bottle, shake it up a bit, and use as you would a commercial brand.
The soap in this recipe is important. It cuts the wax residue from the commercial brands you might have used in the past.
CREAMY SOFT SCRUBBER
Simply pour about 1/2 cup of baking soda into a bowl, and add enough liquid detergent to make a texture like frosting.
Scoop the mixture onto a sponge, and wash the surface. This is the perfect recipe for cleaning the bathtub because it rinses easily and doesn't leave grit.
Note: Add 1 teaspoon of vegetable glycerin to the mixture and store in a sealed glass jar, to keep the product moist.
Otherwise just make as much as you need at a time
OVEN CLEANER
1 cup or more baking soda Water
A squirt or two of liquid detergent, Sprinkle water generously over the bottom of the oven, then cover the grime with enough baking soda that the surface is totally white. Sprinkle some more water over the top. Let the mixture set overnight. You can easily wipe up the grease the next morning because the grime will have loosened. When you have cleaned up the worst of the mess, dab a bit of liquid detergent or soap on a sponge, and wash the remaining residue from the oven. If this recipe doesn't work for you it is probably because you didn't use enough baking soda and/or water.
ALL-PURPOSE SPRAY CLEANER
1/2 teaspoon washing soda A dab of liquid soap
2 cups hot tap waterCombine the ingredients in a spray bottle and shake until the washing soda has dissolved.
Apply and wipe off with a sponge or rag
FURNITURE POLISH
1/2 teaspoon oil, such as olive (or jojoba, a liquid wax)
1/4 cup vinegar or fresh lemon juice Mix the ingredients in a glass jar. Dab a soft rag into the solution and wipe onto wood surfaces. Cover the glass jar and store indefinitely.
Tea Tree Treasure
Nothing natural works for mold and mildew as well as this spray. Successfully removes mold on ceiling from a leaking roof, on a musty bureau, a musty rug, and a moldy shower curtain. Tea tree oil is expensive, but a little goes a very long way. Note that the smell of tea tree oil is very strong, but it will dissipate in a few days.
2 teaspoons tea tree oil
2 cups water
Combine in a spray bottle, shake to blend, and spray on problem areas. Do not rinse. Makes two cups.
Vinegar Spray
Pour some white distilled vinegar straight into a spray bottle, spray on the moldy area, and let set without rinsing if you can put up with the smell. It will dissipate in a few hours.
......................................................................................................................................................................................................
Buyers have to mentally move in to your home for it to sell
......................................................................................................................................................................................................If they can smell it you can't sell it!
Give your house the sniff test. Smells from pets, old carpet, mildew, smoking, and cooking must be eliminated. We often become accustomed to the odors that we live with and don't notice them anymore even though they are still there. Buyers and their realtors will notice them when they view the house. Houses with smells will quickly earn a reputation and unfavorable labels such as the "cat pee house", "wet dog house" etc…
Hints
Curtains can be removed altogether. Dark colors and heavy fabrics can overpower a room. Sheers provide privacy, let in light and give the room a fresh new looks
Dirty windows are difficult to see through and give the house a poor image
Fireplaces Get rid of ashes, close screen during showings. If fireplace is not in use put a lush plant in the firebox
Doorway test Stand in the doorway of each room, where a buyer would stand before deciding to enter a room. You need to see what they will see so that you can make changes to get them to enter and discover the space. If a buyer will not go into the room they will not be buying your house. Look at every room from the buyer's point of view and make it inviting for them
Color Each room should have a simple color scheme, and the whole house should be cohesive. If wall and flooring colors are intense and change from room to room your house will feel smaller than it really is. The best wall color is so subtle that you don't even notice it, but something in the room just feels right. Neutral walls are best. Taupe walls with white trim look fresh. Other neutrals like putty or moss work as well.
We are CREATIVE , serve with INTEGRITY, get RESULTS
Clearview ~ Stayner ~ Creemore ~ New Lowell ~ Brentwood ~ Dunedin ~ Avening ~ Duntroon ~ Nottawa ~Sunnidale ~ Singhampton ~ Wasaga Beach ~ Tiny Township ~ Collingwood ~ Thornbury ~ Meaford
Town of The Blue Mountains ~ Angus ~ Base Borden ~ Barrie ~ Simcoe County
/